Please find the PowerPoint below from the New Starter Parent Evening 6th July 2021.
Whilst you are visiting the blog, please explore and find the videos of the Reception staff sharing stories in 'Stories'.
Thank you.
Please email m.taylor@meadowsideacademy.org with any questions.
New Starter Parents Zoom PP – 2021 CLICK TO OPEN
Welcome to all our New Starters.
We are so excited to meet you properly very soon.
I have set up this page to share information with you about your new school. I also thought it would be nice to share stories with you on here, and lots of other fantastic things. You can have a look through the other pages on the blog and see the other exciting things we have been up to in Reception.
We have some little caterpillars at the moment. Go to the '10 Little Caterpillars' page.  You can see the life cycle of them changing from a caterpillar into a butterfly.
Write a message in the comment box to let me know you are here.
Best Wishes and Keep safe.
m.taylor@meadowsideacademy.org
……………………………………………………………………………………………
UPDATE –
If you have not already, please could you send me a head shot picture of your child for me to use in the classroom (peg, display, learn names). Please could you also activate your Tapestry Account. You should have received an email. Check your junk folder if you can not find it. Please let me know if you are having problems activating your account.
Thank you xxx
……………………………………………………………………………………………..
12th July 2020 –
Thank you for joining me on this morning Zoom Story Time. I have attached the videos of the stories below incase you missed it, or would like to watch it again.
I put some clues to the first story on Tapestry. Did you guess the story using the clues?
It is The Smeds and The Smoos written by Julia Donaldson.
Now that you have listening to the story. I wonder if you could draw, paint or create your won purple alien baby. I would love to see the purple alien you make. Could you send me a picture on your Tapestry account please?
The next story is lots of fun. It is called 'Press Here'.
Thank you for listening to the Story Time. I can not wait to meet you all properly in September.
xxx
……………………………………………………………………………………………….
3rd July 2020 –
Please find below the PowerPoint from the Parent New starter ZOOM Meeting.
New Starter Parents Zoom PP – final for 2020
It was lovely to see so many of you on the Zoom chats. If you have any further questions then please get in touch.
You will shortly be emailed about a zoom Story Time for the children on Sunday 12th July at 10am.
……………………………………………………………………………………………………………
We have set up a transition booklet. I have attached the booklet below and added a welcome introduction and video.
Transition to September letter 26.06.20
Hello, I am Mrs Taylor and I will be teaching the Reception class next year. I have previously worked in a Harrogate school in a Reception setting. After my maternity leave, I joined the Meadowside family as a long term supply teacher in Reception. I fell in love with the school and everyone in it. Lucky for me the school wanted to keep me for next year, this means I am going to be welcoming you into your first year of school. Yay!
I have two children of my own. My eldest is starting school this year too, so I can sympathise as a parent as well as a teacher. I will do everything I can to make you feel safe, reassured and have lots of fun….and help the grown-ups feel reassured too. Reception is such an exciting messy, action packed classroom, full of curiosity and magical bursts of learning. I love Reception because I love watching the foundations of learning grow. It's so rewarding to see you arrive as little ones, and then leave being able to read, write, draw, paint, imagine, enquire, experiment, add numbers, subtract numbers, recognise shapes…even share and compromise… and all the other wonderful things you absorb and learn.
When I am at home, I don't have much spare time when I am running after my own two children. We do most things together. We love spending time outdoors, anything crafty and snuggling up on the sofa with popcorn to watch a movie. We love books in our house. I love reading my books, but I also treasure sharing stories with my children. Our favourites are the "Gruffalo", "Mr Big" and "Dear Zoo". We sing and dance lots in our family (especially in the kitchen), but I apologies in advance for my singing voice. I am sure that your beautiful voices will out shine mine.
I am so excited to properly meet you and show you our beautiful classroom. I know you are going to love it! You are going to make so many friends and memories in Reception, and I will always be there to give you a helping hand in anything you need.
Have a lovely summer and I look forward to hearing all of your exciting stories and news.
………………………………………………………………………………………………
Meet some of your Teachers
Meet the Headteacher at Meadowside Academy. This is Mrs Maiden.
Meet Mrs Taylor. Mrs Taylor is your new class teacher.
This is Mrs Butler. She is the teaching assistant in our classroom.
…………………………………………………………………………………………..
Our School and Classroom
This video shows you how you come into school on a morning. You walk through the playground to get to our classroom outdoor gate.
Mrs Butler and Mrs Taylor will be there to greet you in a morning. We wait for all the children to join us. We read a book and write our name  in the self-register. When you have written your name, we post it in our class letterbox.
You can go to the toilet whenever you need to. We all go to the toilet before lunch and we wash our hands. We also remind the children to go to the toilet at regular intervals during the day.
………………………………………………………………………………………….
Story Time
Please enjoy some stories read by your new teachers. Enjoy getting used to our faces and voices. We love singing and reading stories in Reception. What is your favourite story or song?
Mrs Taylor reading 'Superworm' to you.
Would you like to join in with 'We're going on a Bear Hunt' story?
This the story Jasper's Beanstalk read by Mrs Butler.
Mrs Butler reading 'Shhh'.
…………………………………………………………………………………………….
Some useful Documents for the grown ups
Please find a copy of the New Starter Document that was send to you in your welcome pack.
new starter pack 2020 complete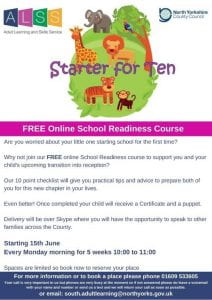 School readiness – starter for 10 15.6.2020